8th of September 1916. The Zeppelin drops its first bombs near Russell Square. We follow it to its last bomb at Liverpool Street. On the way we discover London in World War I.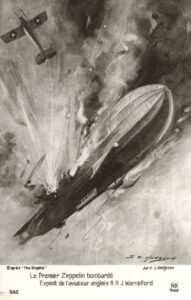 On the night of September 8th Kapitanleutnant Henreich Mathy piloted Zeppelin L 13 across central London dropping bombs as they went. The trail of destruction leads from University College London, via  Russell Square to Gray's Inn, Farringdon, Smithfield and out past Liverpool Street to the East End.  The walk follows the route taken by the Zeppelin and looks at central London during World War 1.
Before World War One London was the centre of the largest Empire the world had ever known. It was the first great era of globalisation; international trade and Finance was booming. London was full of the mega-rich but poverty and sub-standard housing was extensive. Inner London was still the home of Industry, and home to large immigrant communities. Political dissent was widespread with the Labour Party beginning to erode the Liberal Party's power base, and the issue of female suffrage was rocking society. Then, catastrophe as 'the lights went out all over Europe'.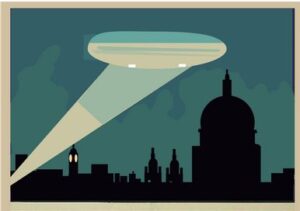 How would the War affect London?  How would Londoners cope with this terrifying new form of warfare – death from above?
We begin our virtual tour at Russell Square Tube and follow the path of the bombing raid to Liverpool Street, looking at London, before, during and after World War I.