Vincent thought himself a failure, selling only one canvas in his lifetime. Today his works and life story both captivate and fascinate.
Come to think of it, "captivates and fascinates" is a pretty good description of this virtual tour. That's borne out by
this taster – this podcast.
It's a straight (audio) lift from the "absinthe chapter" of the tour.
.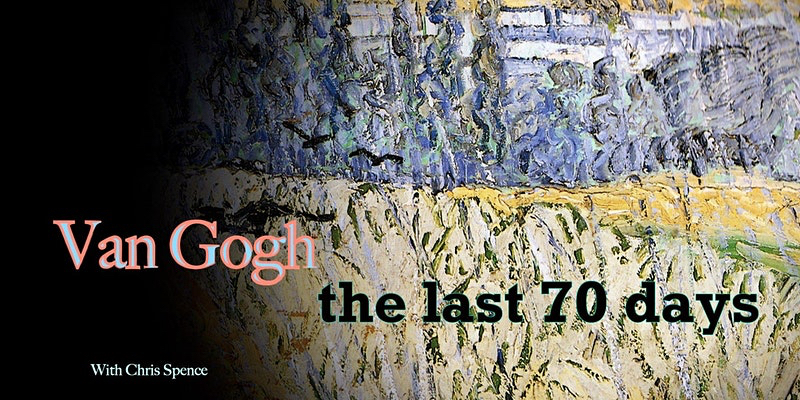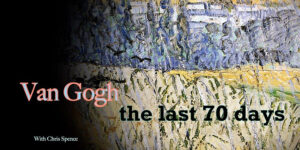 Sleepy Auvers-sur-Oise, 35 kilomètres north of Paris still echoes with the presence of Vincent Van Gogh. Although much changed since his day, we can still find the places where he set up his easel and painted in a frenzy of creativity before his tragic, unexplained and probably avoidable death. In this illustrated zoom talk we will follow in his footsteps through the same streets he walked, compare the scenes he immortalised with what we see today, visit the addresses of the people he frequented and pay homage to his humble place of rest, side by side with his brother Theo, in the cemetery overlooking the village.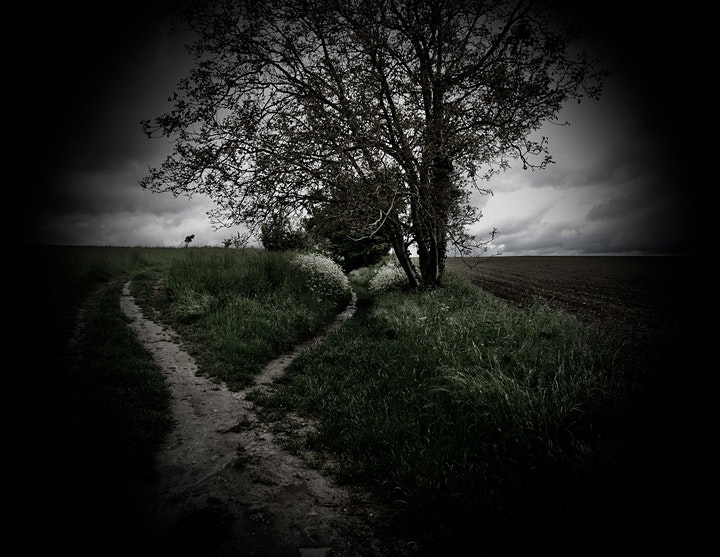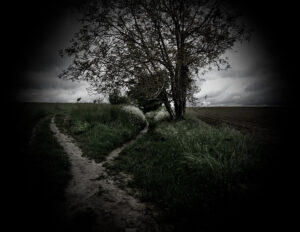 A photo taken by the speaker of the fields where Vincent painted his last canvas and perhaps where he ended his short life.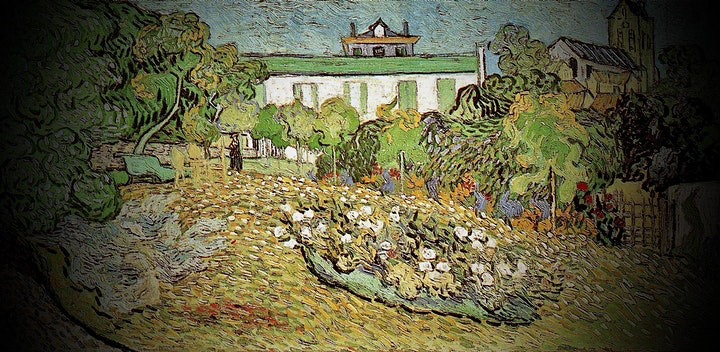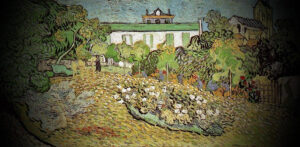 Jardin de Daubigny – painted 10th July 1890.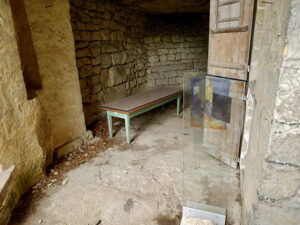 A rather famous table gently gathering dust in the gardens of a museum in Auvers-sur-Ois