Join award-winning Blue Badge Guide Simon Whitehouse as he marks the 80th anniversary of the Blitz, the devastating WW2 German bombing campaign against the United Kingdom which began on 7th September 1940.
The dome of St. Paul's seemed to ride the sea of fire like a great ship. Ludgate Hill was carpeted in hosepipes. Two hundred people died that night. On the north side of the cathedral 63 acres became a waste of smoking ash and rubble. Another 100 acres were completely devastated in other raids that autumn. At the finish, out of the City's tight-packed 461 acres, 164 were reduced to ruin.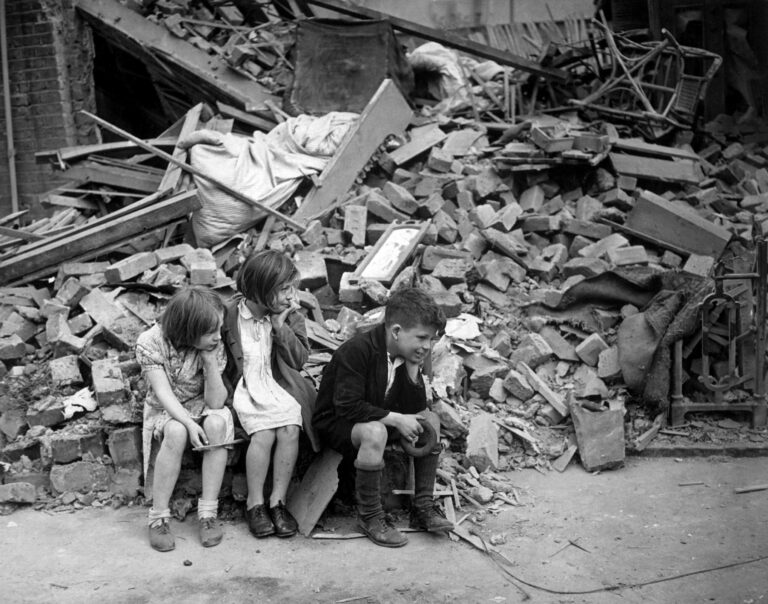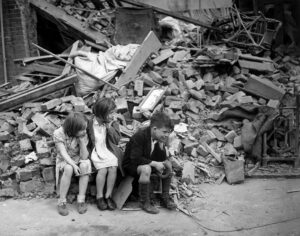 This is a virtual tour via Zoom. Tickets are £8 per person. Ticket sales will end 30 minutes prior to the start of the event, so don't delay – get your ticket now!
PLEASE NOTE: You will receive your Zoom invitation and a full list of easy instructions 1 HOUR PRIOR TO THE START OF THE TOUR. Please check your spam folder in case the emails from Eventbrite go astray.
In order to participate in the tour, you will need to have downloaded the Zoom App.
And this briefest of brief podcasts is a little scene-setter. It's CBS Correspondent Quentin Reynolds reporting from London in October, 1940.
REVIEWS FOR PREVIOUS VIRTUAL WALKS:
"Wow! @bluebadgesimon you have blown us away tonight with your Charles Dickens virtual tour! It was brilliant! The only disappointment was that it was a little shorter than one of his novels!! Could happily listen to weekly installments, Charles Dickens' style! Thank you!" – mrs_t09
"Another cracking virtual tour with @tourguidesimon – I can see this is going to become a habit for us! Such a great delivery, and so much information delivered. Fantastic!" – Niall Pembury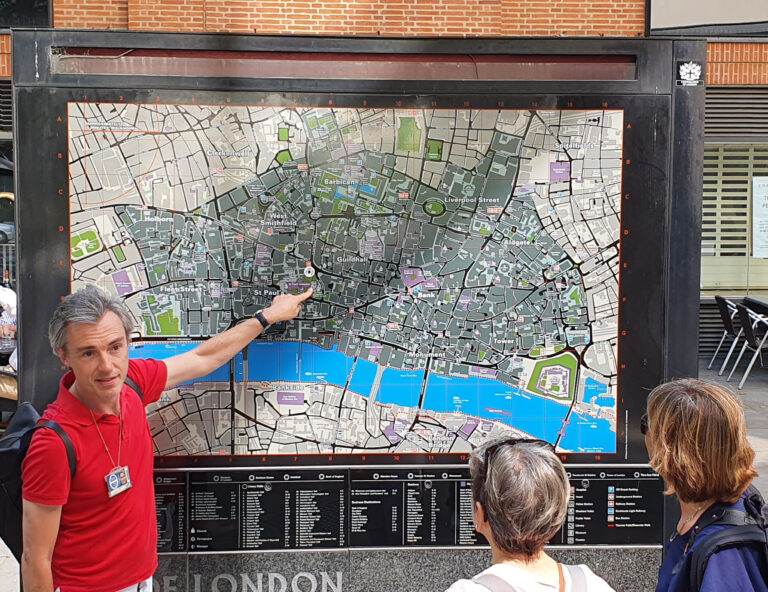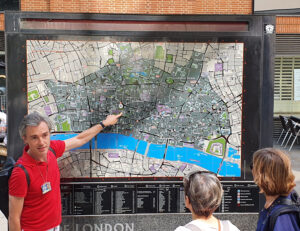 "We've just been on the #Dickens150 tour with @tourguidesimon. Loved it – informative, accessible, the hour or so whizzed by. Have a look at what else is on offer (at)@londonwalks – something for everyone!" – Louise Rees
"Huge thanks, Simon. Absolutely brilliant virtual tour of Covent Garden this evening!" – Christopher at @themanorhousebb
"Simon is the best! It's actually like being there." – Arlene Freedman
"Simon, you really bring history alive – thank you for that!" – Wanda Hellevang
"Congratulations! What a fantastic tour. Thank you, Simon!" – Sandra Heuwels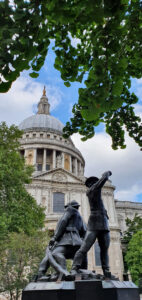 "This was a great experience. Loving your creativity! Thank you!" – Cathy Hayes
"Yes, it really was great! I don't think I would have taken in that much info out on the streets, but I would like to do the walk at some point. Thank you!" – Sarah Mackey
"We can actually see more virtually, beyond the physical space and to the people, maps, newspapers, etc. Really great transition to online!" – Pamela Fuselli
"Thoroughly enjoyed the tour last night; thank you! Will look forward to the Charles Dickens one soon!" – mrs_t09
"Fantastic, Simon! Loved it!" – americanlondonguide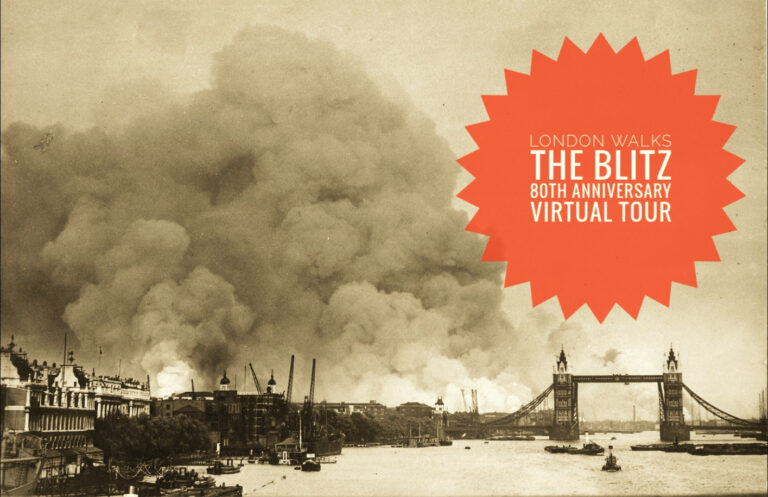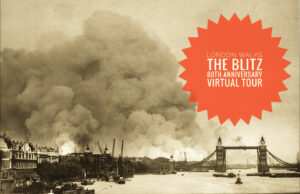 "Absolutely brilliant – great evening! Thanks so much!" – Dave Edwards
"Thank you so much. That was excellent. Have posted on Facebook. Thanks again!" – Jo Brindley
"I loved that Simon, the way you tell it all – really gets you thinking!!! Thanks so much." – Julie England
"Highly recommend these tours!" – Zoe Witham