A Celebration of the works of Sir Christopher Wren 1632-1723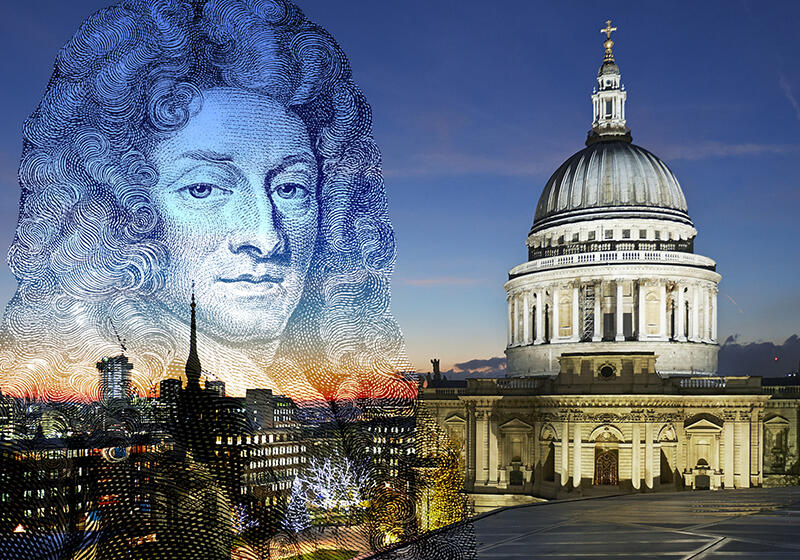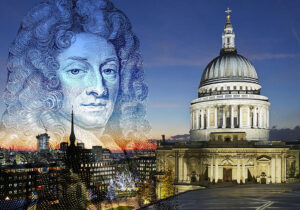 Sir Christopher Wren, Britain's greatest architect. This year a celebration of his life and work. The City of London, still resonates to the glory of his achievements seen across its skyline in stone. The Kings Surveyor in 1666 Wren rebuilt a City laid to ashes by the Great Fire of London.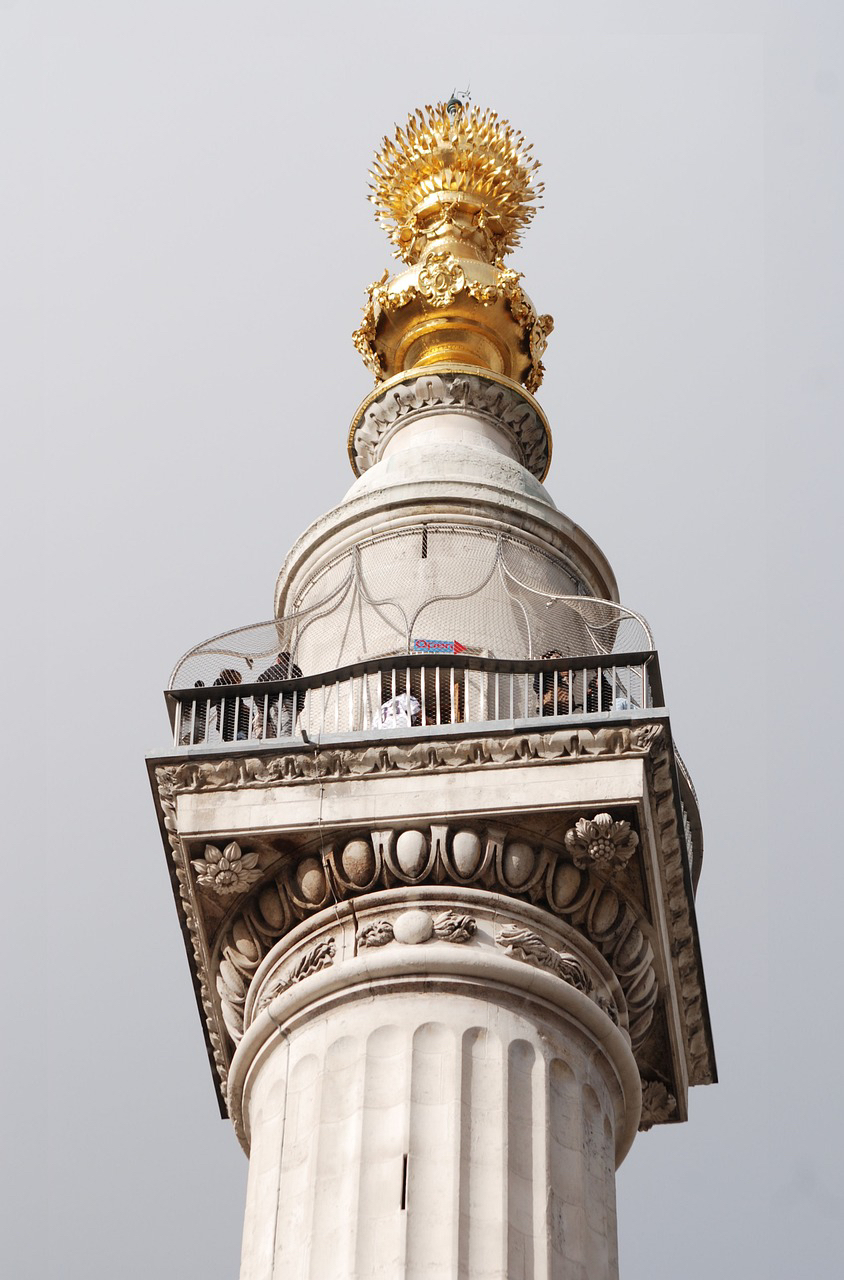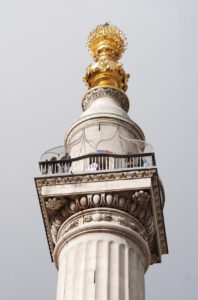 Starting from the Monument, a memory of the Great Fire, we trace medieval streets and passageways exploring Wren's city.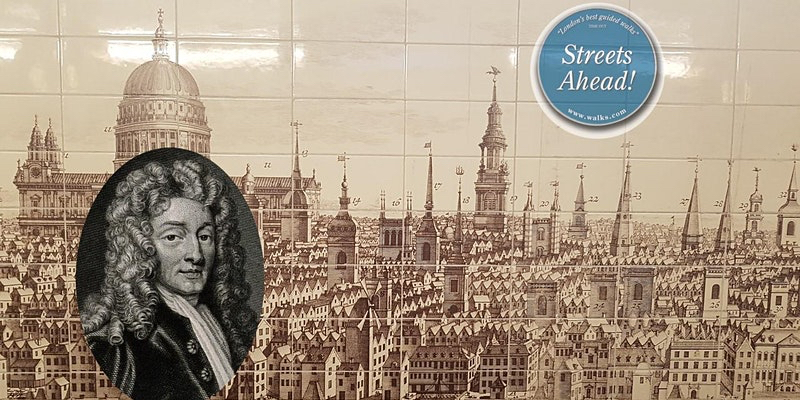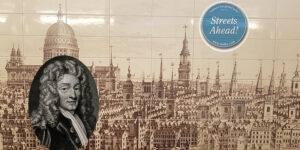 Not just a street view, but a bird's eye view and peeks inside Wren churches, each unique with differing stories to tell.
Sights we see along the way include:
A City Church whose tower portico was the gateway to old London Bridge.
Wren's practice Dome before St Paul's Cathedral, his own local church!
An altar known as "the Camembert"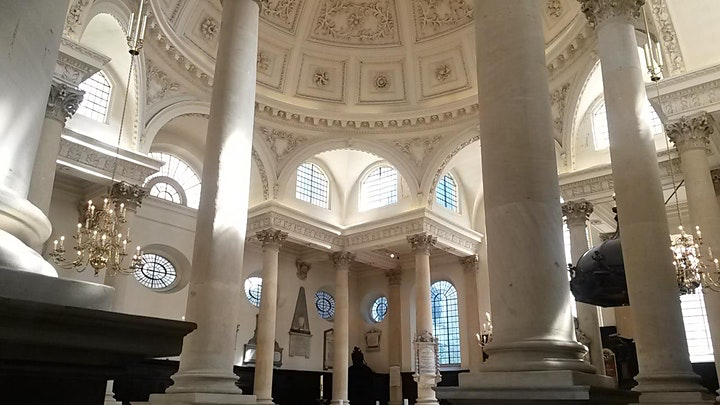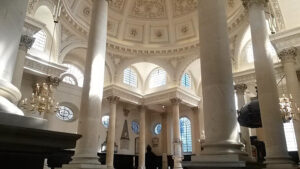 A shoemakers Church
Where Londons Bow Bells ring
Garden spaces created from Wren Churches destroyed in WW2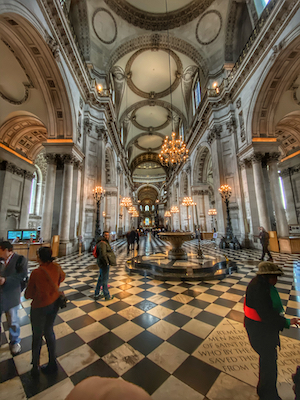 Finishing at St Paul's Cathedral, Wren's grandest work. Iconic, an ornate baroque edifice of stone, steeped in the national story of Remembrance, Royalty and Faith.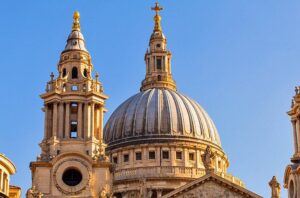 Meeting Point:
Monument Tube station. Fish Street Hill exit.