Series One of London Calling! our new blockbuster series of virtual tours tells the story of London through its music. We begin with six tours in the 1960s – The Beatles, Bob Dylan, The Rolling Stones, Pink Floyd & The Kinks
Tours in this series can be booked individually at £10 each OR you can book the whole series for £36 saving 40%. When you book the whole series you can also enjoy the watch back facility if you miss the live tour.
Season starts Monday 23rd November. Book here: https://thesixties.eventbrite.co.uk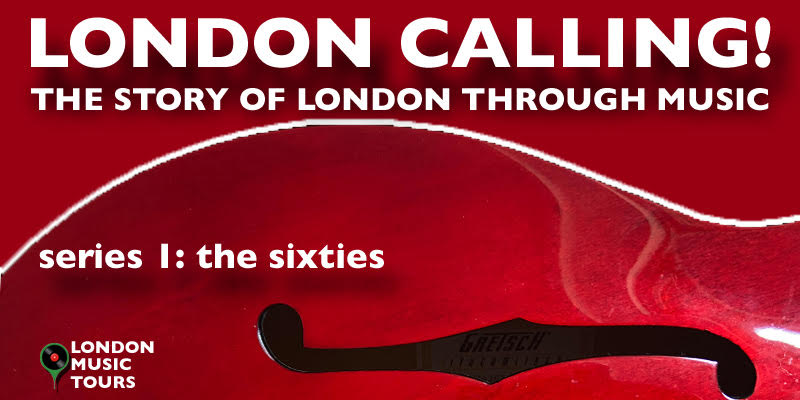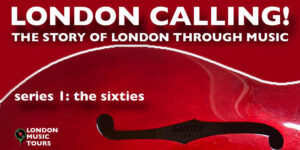 London Calling! A series of 6 Virtual Tours – Subscribe to the whole season for just £36
SIX virtual tours going out LIVE over two weeks – Season Membership includes access to recordings of the tours to watch at your leisure*.
London Calling! Series 1
Tour One Monday 23rd November 7pm:
Rock'n'Roll London
Tour Two Tuesday 24th November 7pm:
Bob Dylan In London
Tour Three Wednesday 25th November 7pm:
Beatles & Rolling Stones
Tour Four Monday 30th November 7pm:
Beatlemania!
Tour Five Tuesday 1st December 7pm:
The Kinks
Tour Six Wednesday 2nd December 7pm:
Pink Floyd
Wherever you are In the world, whatever the size of your group , no social distancing, no masks just great storytelling and music history from a qualified, award-winning tour guide.
Buy Season Membership for all 6 tours for just £36. Scroll down for more details.
BONUS: Season Membership also gets you a half-price ticket for the NEW Jimi Hendrix virtual tour coming up in January 2021!
Tickets for individual tours are also available at £10 each.
*Don't worry if you miss an episode or two – with membership you can enjoy recordings of these virtual tours right up to the end of December 2020.
Book here: https://thesixties.eventbrite.co.uk
Series Two coming soon – exploring London's neighbourhoods through music and musicians – including Marylebone, Kensington, St James's, Mayfair & Covent Garden