The Metropolitan Line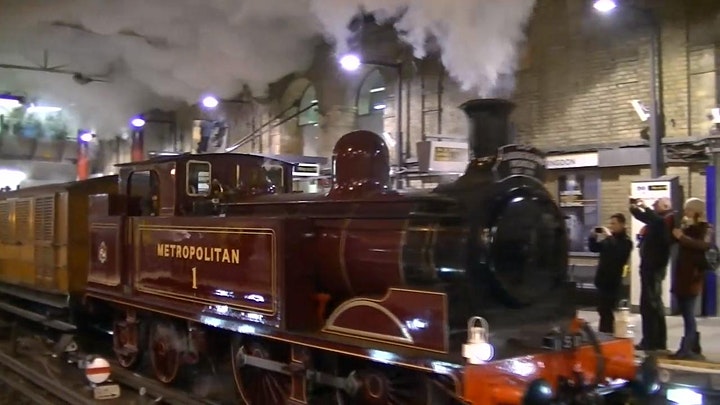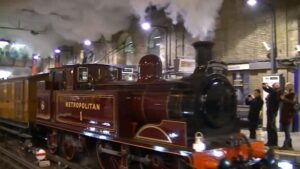 The story starts here, historically (in 1863) and alphabetically – from Aldgate to Amersham.
We'll ride the rails, over the hills, across the moors and through the woods, all the way out to Zone 9, the end of the line, in leafy Buckinghamshire.
The only line to give its name, not just to a suburb – Metro Land, but to a whole system of transport all round the world – the Metro. Betjeman found a Wurlitzer organ in a suburban house, what will we find?

All Aboard
And we're off. Tonight's tour – The Metropolitan Line – gets our brand new Underground Overground Virtual Tour series underway.
Read on to put yourself in the picture about the whole series.
Sunday nights at 7 pm – the brand new Virtual Tour series from The Story of London team.
About this event
10 weeks of great storytelling. London by tube lines. From the West End to the farthest reaches of the underground network. Discover London as you have never seen it before.
⭐️⭐️⭐️⭐️⭐️
"The guides really know their stuff and bring the story to life brilliantly, with unexpected twists and turns along the way"
Tamzin C, Tripadvisor March 2021
The London Underground is the oldest underground railway in the world.
It touches the lives of every Londoner, citizen and denizen alike. It gets us there; it gives us an alibi when we're late. It makes us contemplate a work of art every day of our lives when we study Harry Beck's schematic tube map to plan our journey.
We use it to get to our working week and our Sunday rest. We London Walks guides meet our London Walkers at its stations…
But how many of those 272 stations have you visited? How many of them are merely names as you flash from A to Z on your London adventures? What lies above and beyond?
This NEW 10-part virtual tour series from The Story of London team aims to mend the gaps in your London knowledge.
Starting on 10th October 2021 over 10 weeks (with a break for Halloween Sunday 31st October). Each tour will be recorded and available to watch until the end of Dec 2021.
We will be live at 7 pm on Sunday nights