Meet Leo, sample the tour in this podcast
Preamble
Wren's baroque masterpiece and London's most vivacious guide…
"overwhelming compassion, the common touch ennobled"
"the space could be a hundred miles long: the carved detail gets perpetually sharper and more personal…"
"here once and for all the principle of English freedom has been given spiritual form: license and variety in the parts, conforming not from order but from free will…"
"All of St. Paul's speaks individually and collectively at once…"
The secrets, the keys, the glories
Which landmarks can truly be called 'icons' of the London skyline? Big Ben? The London Eye? Perhaps the Houses of Parliament? The curved dome of St Paul's Cathedral, sitting proudly amongst them all, must surely be a leading contender. On this London Walks virtual tour of Sir Christopher Wren's baroque masterpiece you discover the wonders of the City's most magnificent church.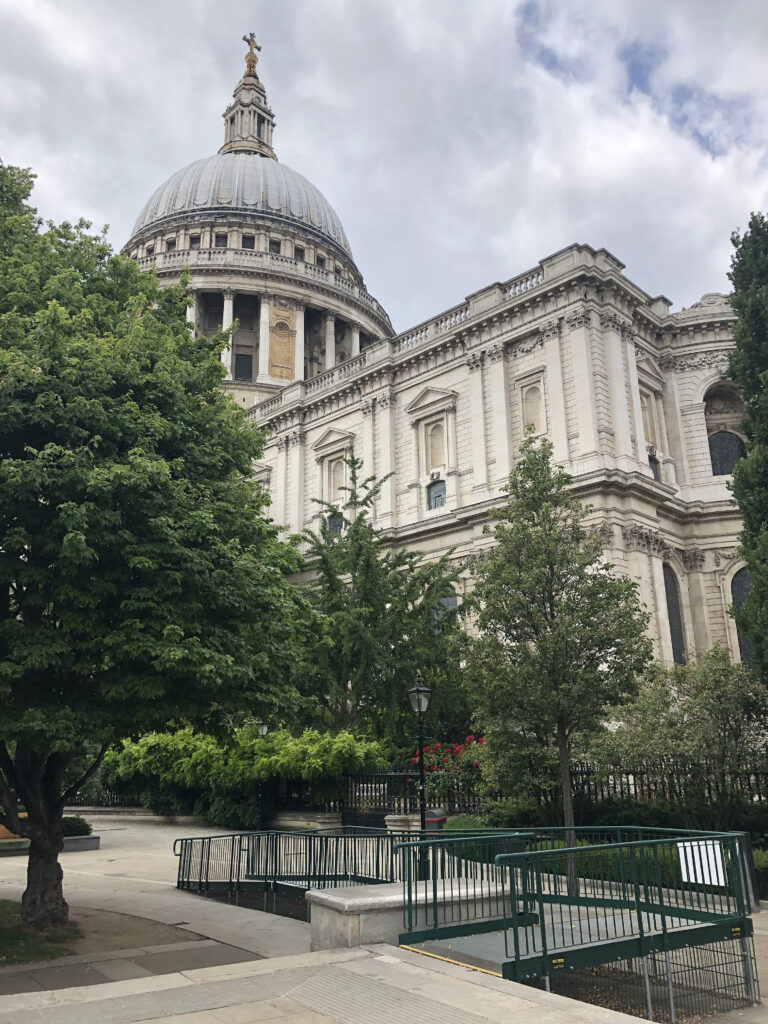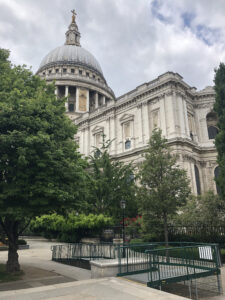 The unmistakable exterior of St Paul's is recognisable the world over, and the Cathedral usually welcomes two million visitors every year.
For this virtual hour of exploration, Blue Badge Tourist Guide Leo Heaton will take you on the historic journey of this most beloved site, and introduce you to some of its treasures. From its early Christian foundation to the sprawling medieval Gothic structure which burned to the ground in the Great Fire of 1666, to the current building so lovingly designed by Sir Christopher Wren – come and marvel at a London site with nearly 1500 years of history and faith at its heart.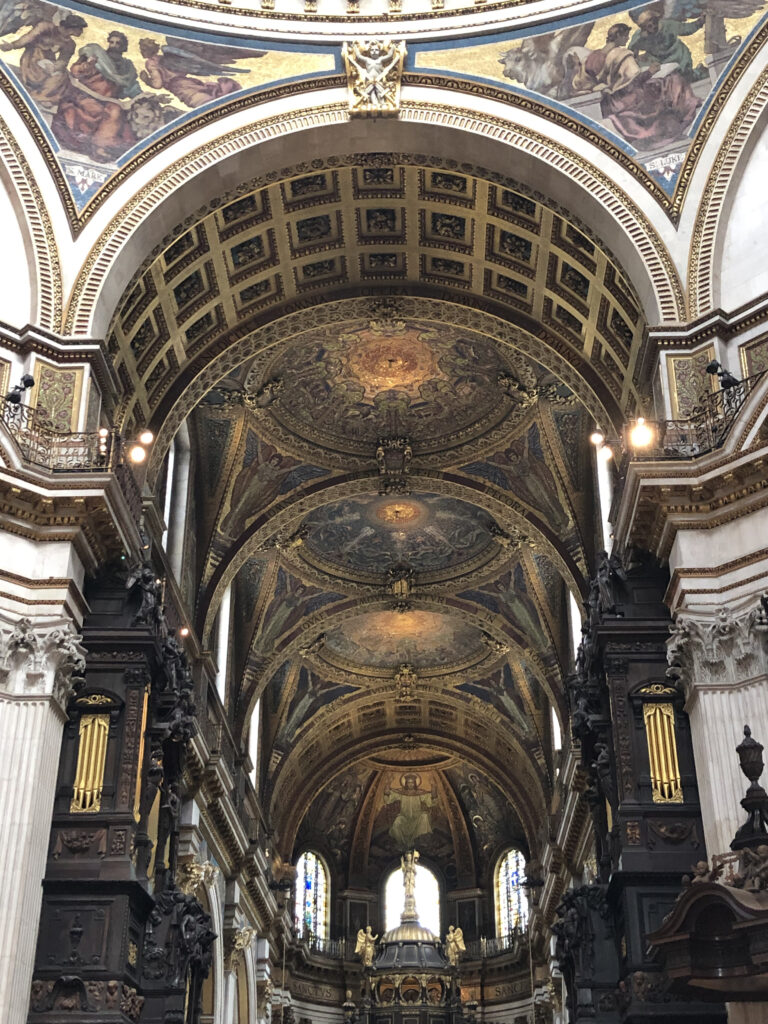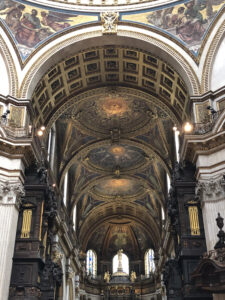 One of the joys of an online tour is of course that we can get up close to the nooks and crannies that simply cannot be admired fully from the city streets below. Your tour guide Leo will show you the details in the stonework; the carvings you normally would have to crane your necks and squint your eyes to see.  Uncover the secrets of Wren's architectural genius and learn how to spot his signature baroque style. We will share stories of World War Two heroism, climb all the way up to the top of the magnificent Golden Gallery, and creep down into the Crypt to pay our respects to the most famous Britons buried below.
No tour of the City is complete without a visit to take in the splendour of this stunning church. As global restrictions continue to hold the pause button on our travel plans, this virtual experience will make you feel as though you have been there and back from the comfort of your own home.