Parks, palaces, guards, naughty kings and saintly queens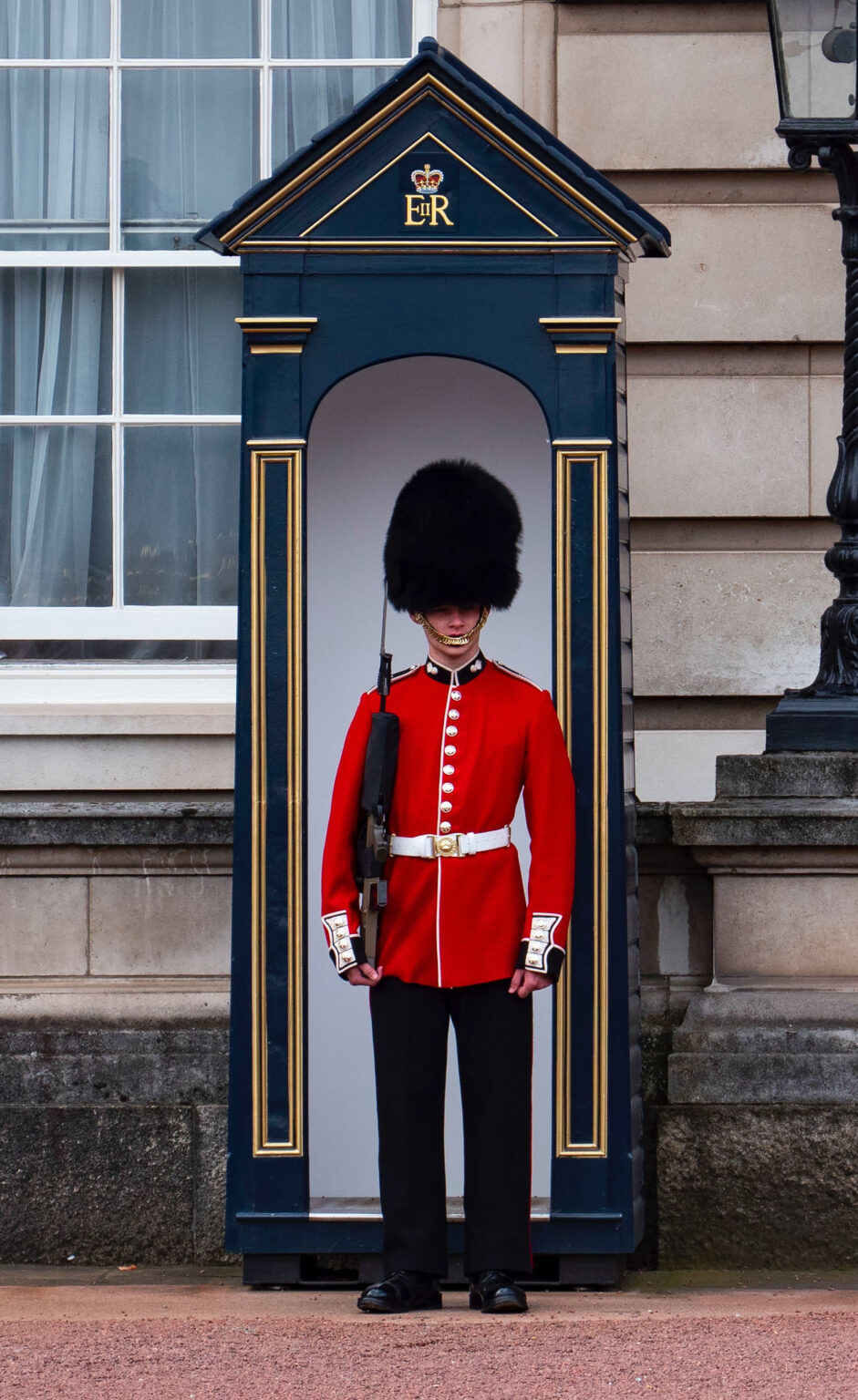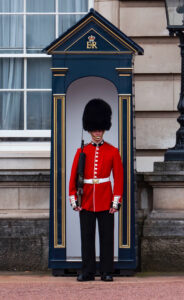 We walk through royal parks, see royal palaces, watch glamorous guards on horseback defending their monarch.
Walk alongside the guards and their band. Watch the Old Guard march off. Cut through to The Wellington Barracks to watch the new Guard march out.
See Buckingham Palace,  the Mall, the Balcony -see what is behind it, Clarence House, Horseguards parade ground and its history , Downing Street and the War rooms, and the Abbey –  all glory pomp and ceremony
Find the best Vantage points  with elite professional guides who know what they are doing.