London Christmas Shopping –  Seasonal, Historical Retail Therapy!
Meet your guide, feast your ears – titled Something Quintessentially English, this podcast is a short excerpt from this Virtual Tour.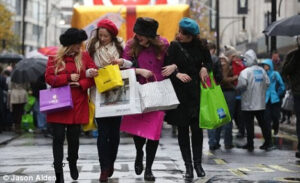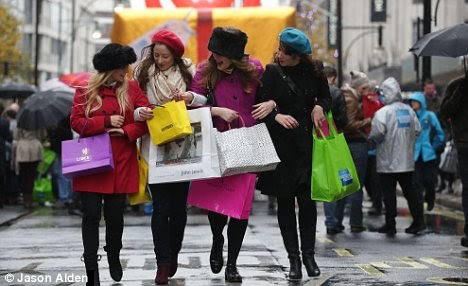 Cracking photo isn't it. It's by award-winning photographer Jason Alden.
Click here
– www.jasonalden.com – to see more of his work.
A London Shopping Spree is retail therapy with a historic twist!
If your annual Christmas shopping trip into London to see the lights and purchase gifts is not possible this year,  do not despair!  We visit the capital's much-loved department stores – from the gleaming marble halls of Selfridges to the more traditional, quintessentially English atmosphere of Libertys not to mention the world famous Harrods!
As December approaches – we'll admire some of London's classiest Christmas lights along Regent Street and wander down old fashioned twinkling shopping arcades in Mayfair and Piccadilly.
Come and enjoy some festive spirit as we delve into Fortnum and Masons seasonal hampers and feast our eyes on all sorts of tempting treats from chocolate mince pies to Lucifer's Ginger and Chilli Biscuits (perfect with a hunk of Wensleydale!).
You'll see your favourite department store in a different light or even discover a brand new one with lashings of Christmas cheer!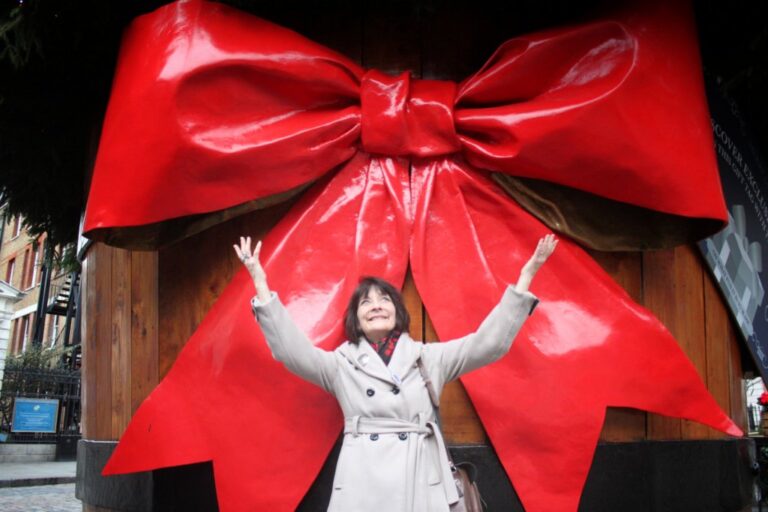 ——————————————
Ok, above the line, the seasonal slant
Karen's
given her London shopping Tour. Here's how it reads the other 11 months of the year.
Join actress and award-winning guide
Karen Pierce-Goulding
on this Virtual London Shopping Tour to celebrate the re-opening of some of London's most cherished department stores after lockdown…with such a wonderful selection, which one would you pick.?
Maybe Selfridges would be top of your list with its beguiling canary yellow tote bags or, for those who love a bit of old-fashioned charm, perhaps Libertys? Foodies might make a beeline for fabulous Fortnum and Mason or for the young at heart it would have to be Hamleys Toy Shop. …
But as well as being packed with retail delights there are fascinating stories behind the facades of these famous shops. This tour delves into their rich retail history. You'll see your favourite London department store with a fresh eye or even find a new one to explore!
Click here to go shopping-touring with Karen – for some world-class history and retail therapy all rolled up into one.