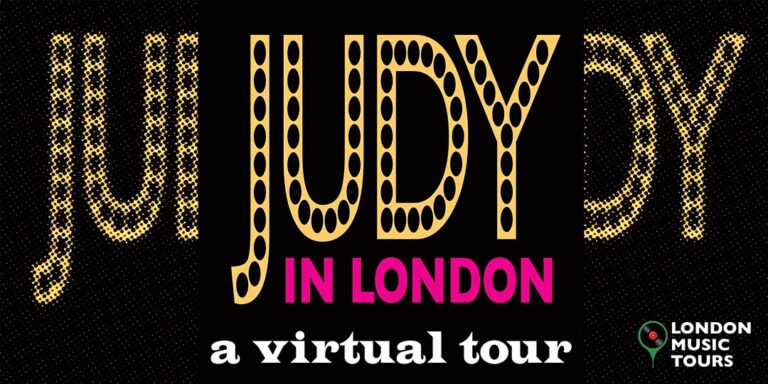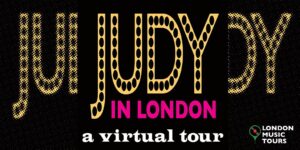 1969. Thirty years on from the Wizard of Oz and the road was rougher… lonelier… and tougher…
This new virtual tour will follow it right to the end.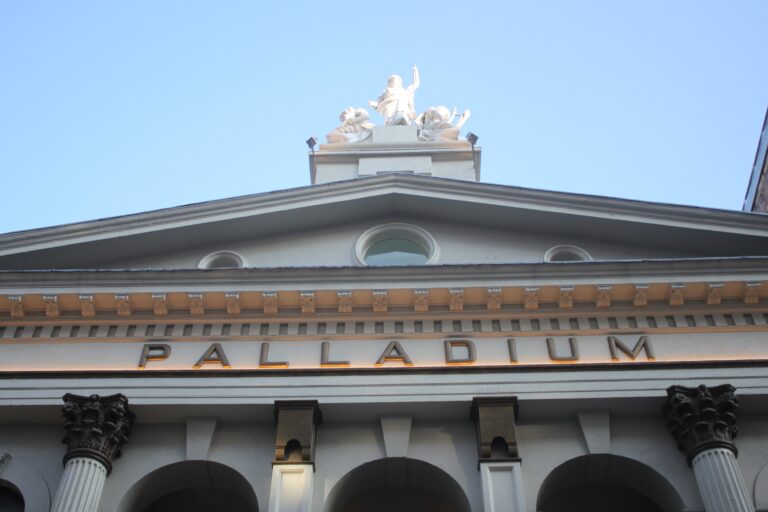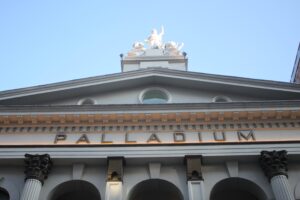 Judy Garland always had a special affinity for London and we'll see her through triumph at the London Palladium and tribulation at the Talk Of The Town.
We'll also look at the locations used in the 2019 biopic starring Rene Zellweger and compare them with the real life London locations in the late 60s.
As usual we'll also look beyond the music – to how London looked in the 40s, 50s & 60s as well as the social history – all blended with a critical appraisal of the music and cameos from Lionel Bart, Liza Minelli, John Lennon and many more.
From her final days in Chelsea to Soho and Spitalfields, Mayfair to Marylebone… away above the chimney tops, that's where you'll find us.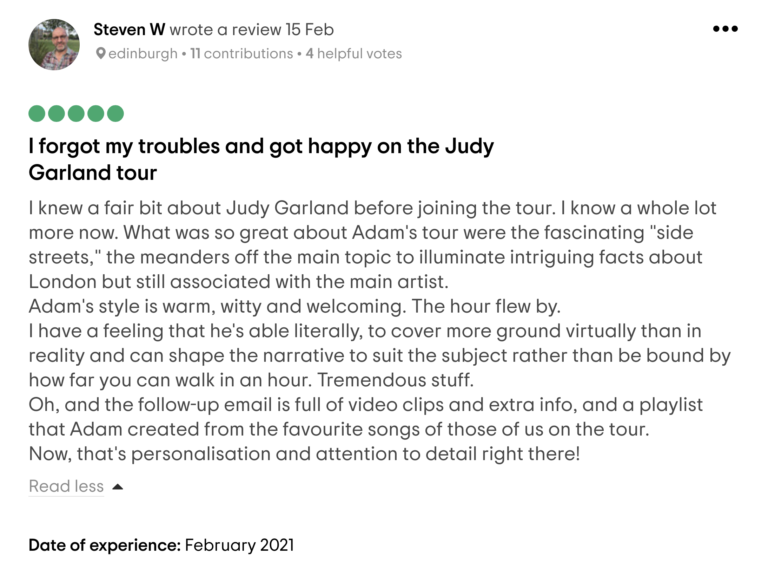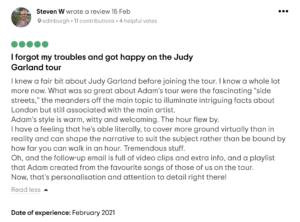 Reviews for Adam's music-themed virtual tours with London Walks in 2020…
"Enchanting entertainer" sandraheuwels – TripAdvisor
"Very engaging guide… knew his stuff" – PLowndes TripAdvisor