"If this were a golf tournament every single name on the Leader Board would be a London Walks guide"
Meet Aaron and Ian and Ulrike.
Aaron. Cambridge University scientist. Palaeontologist. Expert on Jurassic fossils. Research fellow. Tri-lingual. Tokyo Swallows fan. 2 billion Chinese admirers. Award-winning guide. His Dinosaur Tours – this hardly needs saying – are kid magnets.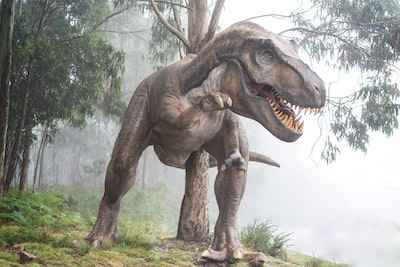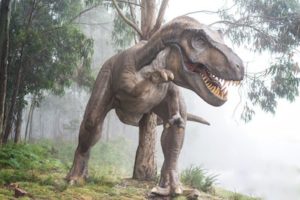 Ian: Degrees from Oxford and UCL in Law and History. City lawyer. Senior Partner of a major international law firm. Got over the wall. Professionally qualified City of Westminster and City of London Guide (prestigious battle honours to add to the Oxford and UCL complement). Garners no end of rave reviews for his tours. Donates all his guiding income to charity. Special guy(de) indeed.
Ulrike: [TBA but rest assured, she comes trailing clouds of glory)
We think all three of these will be weekly walks.
Ian and RSC actor Steve will be doing a Shakespeare in London's Mediaeval Quarter walk.
Ian and TBA will be doing a Jewish London walk (this one's in the City and thus a 95 per cent different walk from The Old Jewish Quarter walk; the shared five per cent will be the visit to Bevis Marks Synagogue
Ulrike, Ian and Adam will be doing a Seven Deadly Sins walk. It will probably take place on Monday afternoons.
Here's the first draft of the blurb for the Seven Deadly Sins walk – just to whet your appetite a little bit:
Ours is not a journey of virtue, ours is a journey of vice.  Indeed a journey of the capital vices or cardinal sins, otherwise known as the Seven Deadly Sins, leading us into the abyss of hell.  We will visit all seven of them: Lust, Avarice, Sloth, Envy, Gluttony, Anger and Pride, and the people who committed them. People driven by their insatiable passions. The reset after each of the other six is lust. (Picture every other bead on a necklace being a hot, blushing red.)  So between each of the other deadly sins and their venues, their stops…it's, oh boy, lust and more lust. Piled high, stacked up because lust powered, whipped, frenzied the men and women of the City of Westminster like no other sin.
At the end of the tour – the climax – Ulrike or Ian or Adam reveal the one person in history who incorporated all of the Seven Deadly Sins in his (or her) life. And they'll shed a lot of light – not all of it lurid – about his (or her) personal influence on the history of London, the city built on sin.
Needless to say, you will meet royalty, But also artists, writers, heroes and even the original "It" girl of the Georgian period.
Join us on our sinful walk through Covent Garden and beyond. A journey – this is a guarantee – you will remember!
Practical note: this walk will run as a Tour du Jour in Sept. or Oct. (date still to be decided). Come the Winter 2019-2020 programme it will run as a weekly. Probably on Monday afternoon.